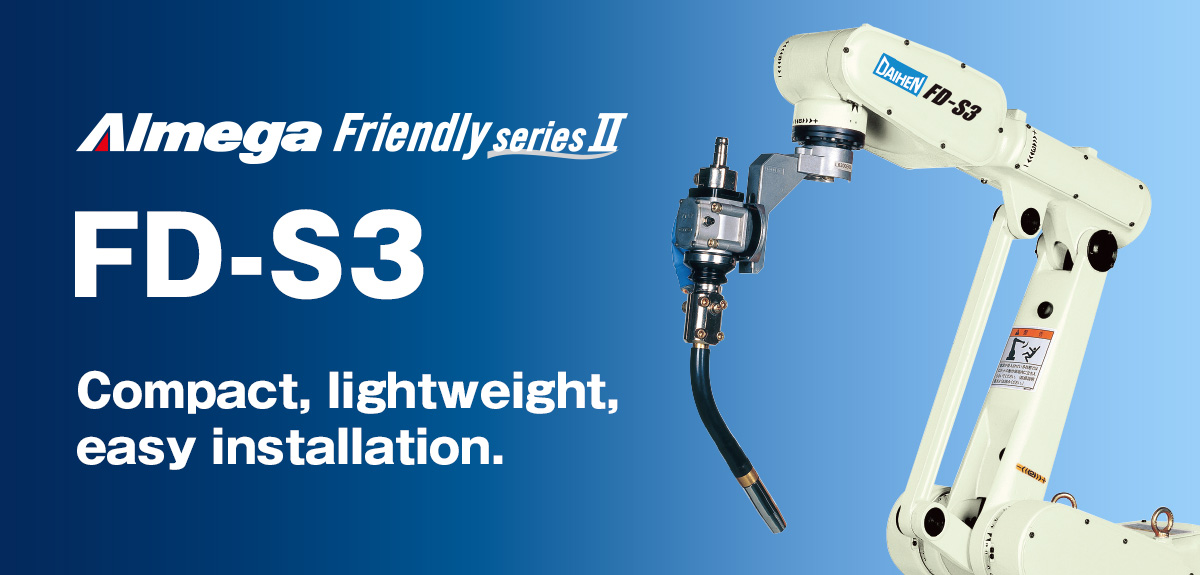 Main features
Slim, lightweight design supports high-density installation.

Accommodates long length workpieces.

Available with optional slider (RTU) mounting for long workpiece applications.
Specifications
Item

Specifications
Model name

NS3

Structure

Vertical articulated type

Number of Axes

6

Wrist payload

3kg

Weight

31kg

Load of Upper Arm

1kg(*)
(Note) The end effect is when the maximum payload capacity is loaded.
These specifications are subject to change without prior notice.
*User registration is necessary to download CAD data.
Be advised that the registration ID of anyone from another company in the same industry may be deleted without notice.