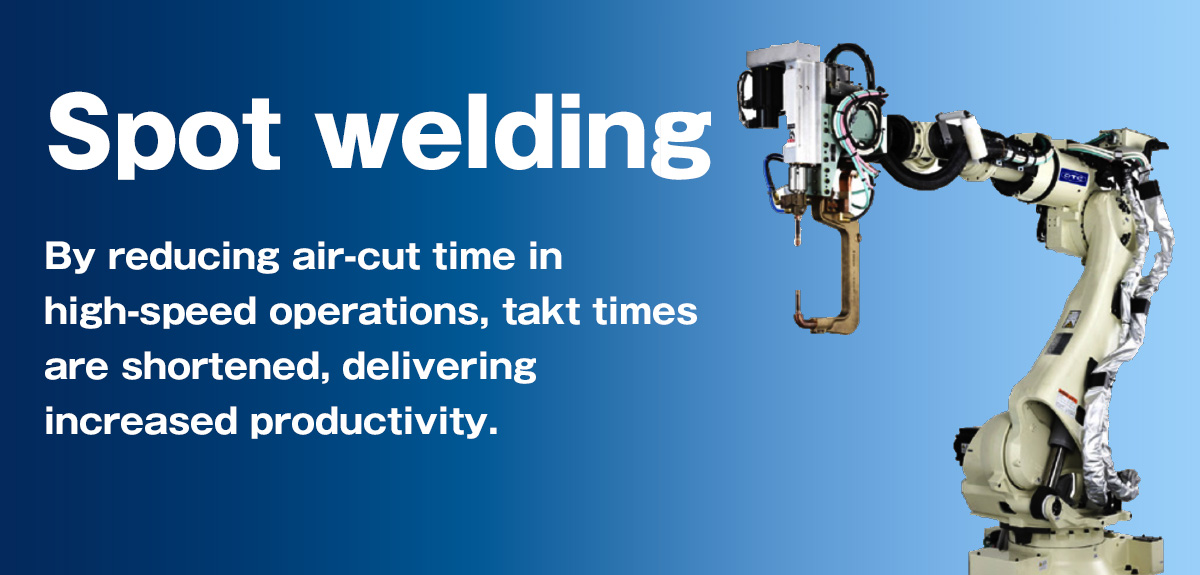 Related products & functions
High speed and compact robots
Takt time is shortened by high speed operation that pursues acceleration and damping
performance. High precision positioning can be done with the compact arm.
Welding pressure Adjustment
Exact welding pressure control can be executed regardless of the servo gun posture.
High quality weld nuggets are formed and dust is reduced.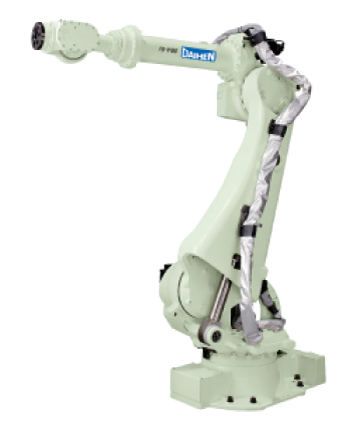 Spot welding exclusive instructions
Exclusive instructions for spot welding are standardized and the spot welding sequence can be easily taught.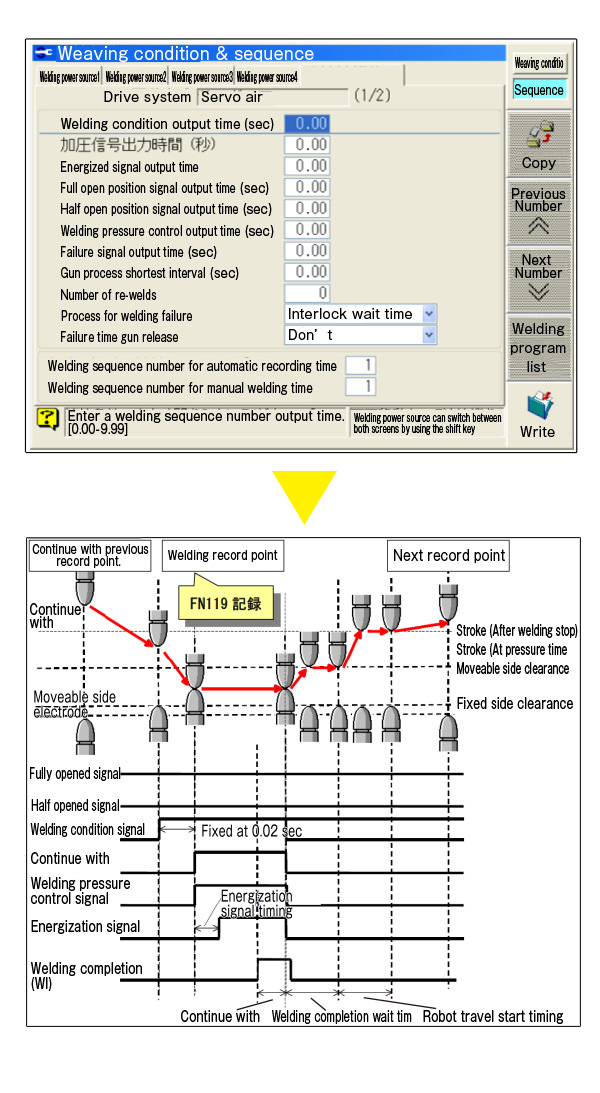 Abrasion loss correction
A spot welding electrode abrades over time resulting in changes in length. Left unchecked, it results in reduced quality and an increase in cycle time.
Our abrasion loss detection delivers automatic position correction to compensate for electrode length changes due to normal operation.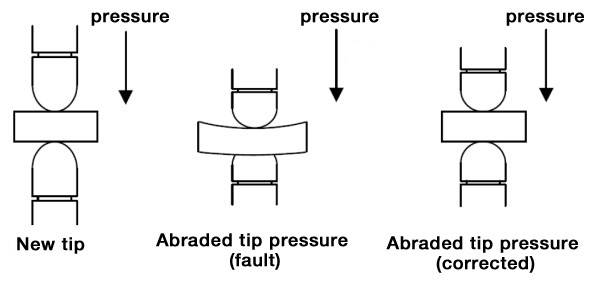 Tip dressing
A spot welding electrode abrades and the tip shape changes over time resulting in weld quality issues.
A tip dresser is used to grind the electrode and to set the optimal shape
by incorporating a tip dressing sequence into the robot program.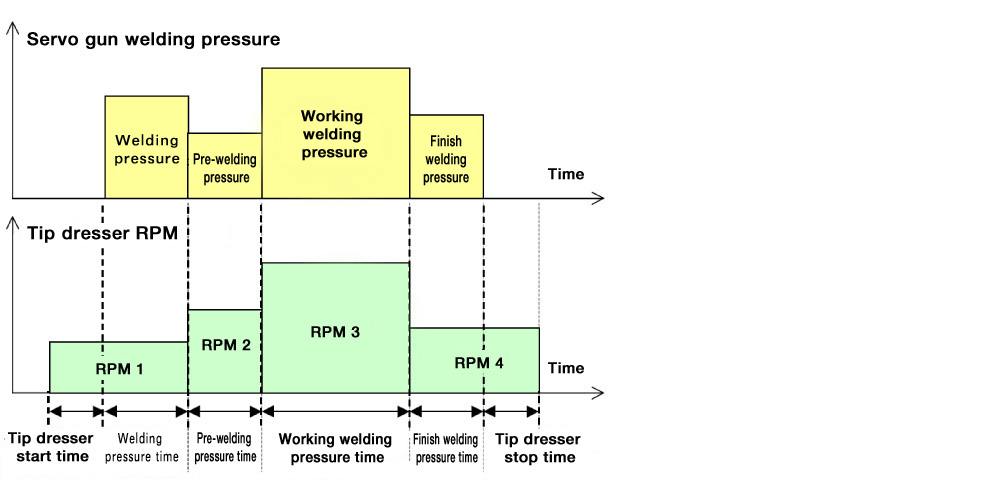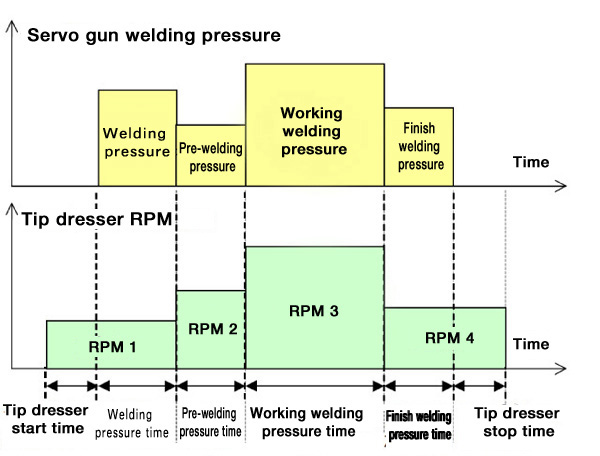 Robots