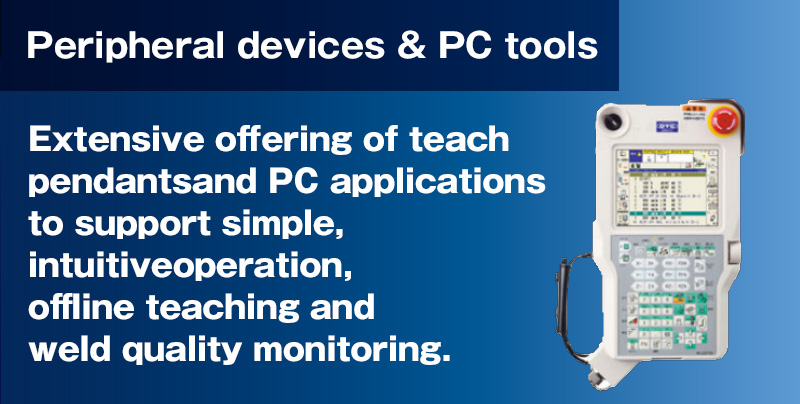 Select product
Peripheral devices

Welding Peripheral devices
Extensive offering of teach pendants and PC applications to support simple,
intuitive operation, offline teaching and weld quality monitoring. Teach pendants with touch-screen,
color displays (including the industry's first wireless teach pendant (WiTP)!) support simple, intuitive setup.
Jump start your robotic welding application with teaching and simulation products that will insure productive, high quality welding!
Select product
Peripheral devices
溶接周辺機器