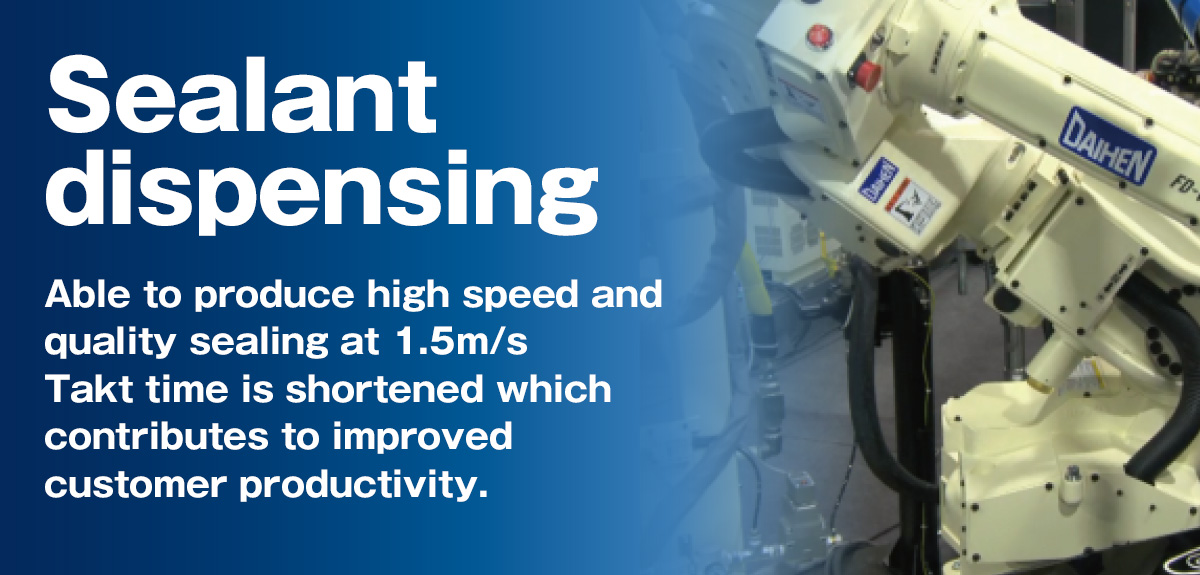 Related products & functions
Offline teaching system FD-ST
FD-ST
With one touch of a button, you can automatically create
a robot work program from a CAD data file sent directly to the robot controller.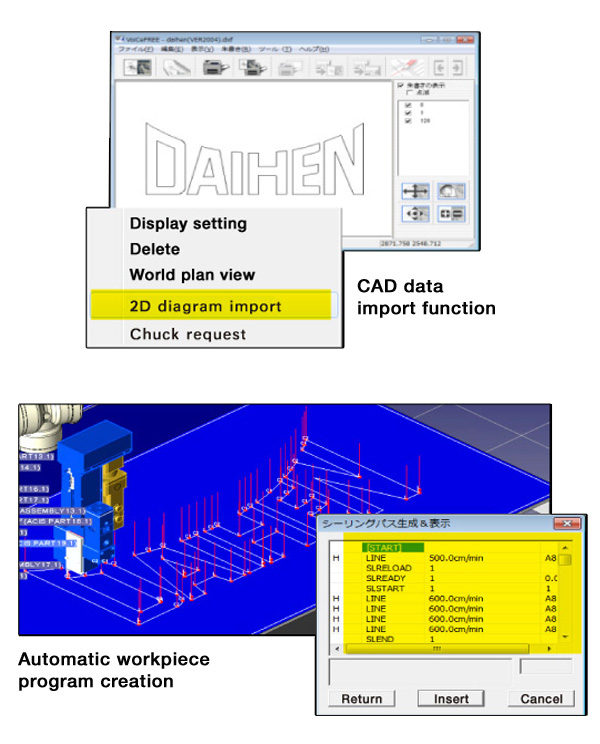 Tool center point (TCP) speed data entry function
The sealing material discharge is synchronized in real time according to the tool center point (TCP)
speed to maintain consistent material deposition, even thru corners.
---
Supported sealant dispenser
Nippo Industry Co., Ltd. – compact, light-weight, servo dispenser
Video

High-speed sealing system Stable sealing can be done even at the maximum 1.5m/sec. high speed operation.
Produces sealing with uniform width, even in corners, because the application amount is controlled precisely according to the dispensing tip speed.

Sealant dispensing system Transformer casing lid adhesive dispensing application (0.3m/s)
Robots