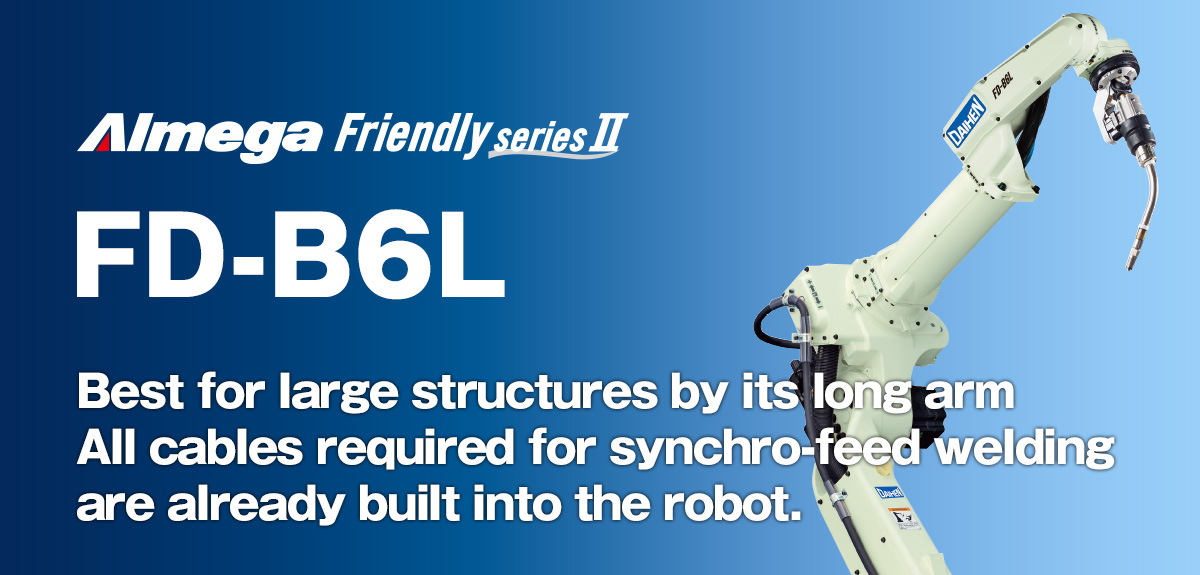 Main features
Faster
cycle time

Due to the industry's fastest speeds, cycle times are reduced.

30% reduction in footprint compared to current models.High-density layout for complex systems.

Designed to avoid interference behind the arm (All cables required for synchro-feed welding are already built into the robot)

Maximum payload is 6kg. Can be equipped with various torches and sensors. It is good for handling application.
Specifications
Item

Specifications
Model name

NB6L

Structure

Vertical articulated type

Number of Axes

6

Wrist payload

6kg

Weight

237kg

Load of Upper Arm

20kg(*)
(Note) The capacity of the upper arm varies with the wrist capacity.
These specifications are subject to change without prior notice.
*User registration is necessary to download CAD data.
Be advised that the registration ID of anyone from another company in the same industry may be deleted without notice.