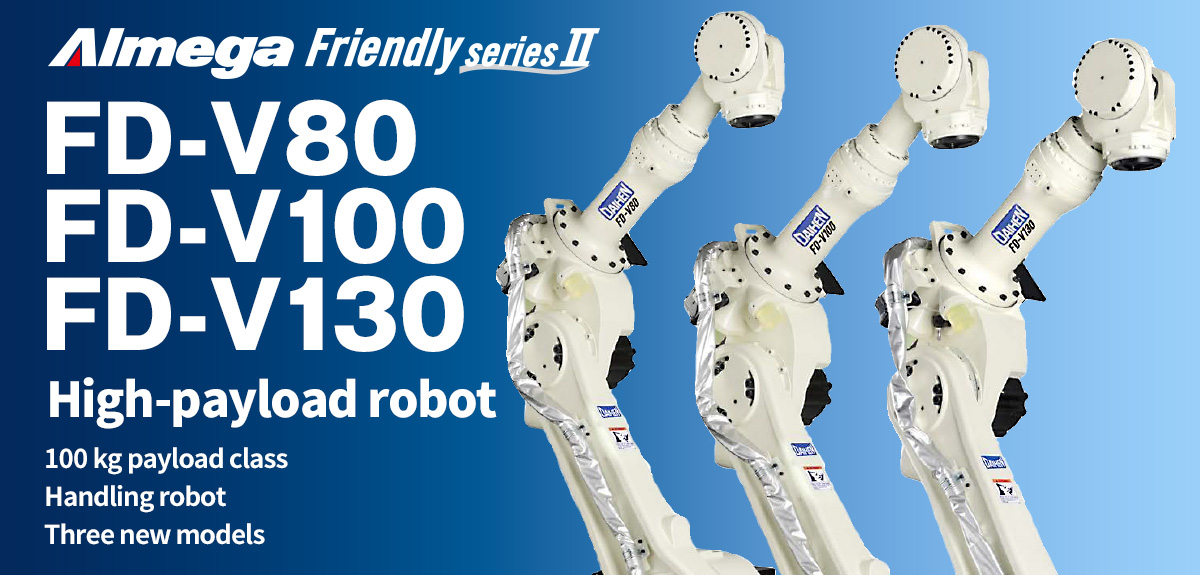 Main features
High-density layout is possible.

• Avoiding the interference with jigs orworkpieces by slim design.
• Compatible wide operating range and narrow interference radius.

• Due to the industry's fastest speeds.

Easy communication with external devices

• Compatible with application cable of various communication standards
• Built-in cable from robot base to shoulder.
Specifications
Item

Specifications
Model Number

FD-V80

FD-V100

FD-V130

Model name

NV80

NV100

NV130

Structure

Vertical articulated type

Number of Axes

6

Wrist payload

80kg

100kg

130kg

Weight

780kg

770kg

765kg

Load of Upper Arm

25kg
(Note) These specifications are subject to change without prior notice.
*User registration is necessary to download CAD data.
Be advised that the registration ID of anyone from another company in the same industry may be deleted without notice.